Introducing mi.1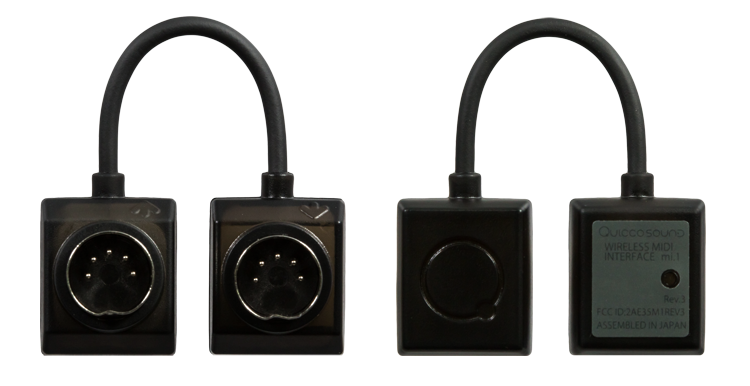 mi.1 wirelessly connects MIDI devices to iPhone and iPad.
Simply connect the mi.1 to your digital piano's MIDI ports.
The mi.1 interfaces directly to your iOS CoreMIDI applications.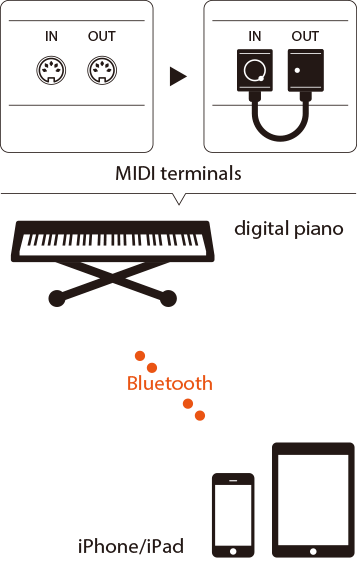 Apple Bluetooth LE MIDI Compatibility
mi.1 supports Apple's Bluetooth LE MIDI protocol with iOS9. This makes it possible to connect directly to apps such as GarageBand.
No power adapter necessary
The ultra-low energy design of the mi.1 enables it to be powered by the small amount of current coming from the MIDI input and output ports. No power adapter or battery are necessary.
Compact & Long Lasting
The mi.1 is designed for a lifetime of use. Molded from a composite material the design insures longevity. The small footprint provides flexibility in placing your instrument wherever you like.
Low Latency
The latency is comparable to a wired connection using "Camera Connection Kit" on iOS8.